Monti's La Casa Vieja
Between 2010 and 2013, [DUV]DESIGN worked with Tempe's iconic Monti's La Casa Vieja on a number of projects.
The first project was a new design for the dinner menu. The client wanted a Wild West theme since Monti's La Casa Vieja was the oldest restaurant in the city and housed in the historic Hayden House district. Next came a wine label for the owner's personal wine selection, which he wanted to give to friends for Christmas. Finally, in 2012 we modernized the new menu design into a more streamlined, two-page layout. We also designed the wine label for a limited-edition House Wine the restaurant launched that year.
Project Timeline: Ongoing for 4 years
[ Wild West Theme Menu ] [ Cover ]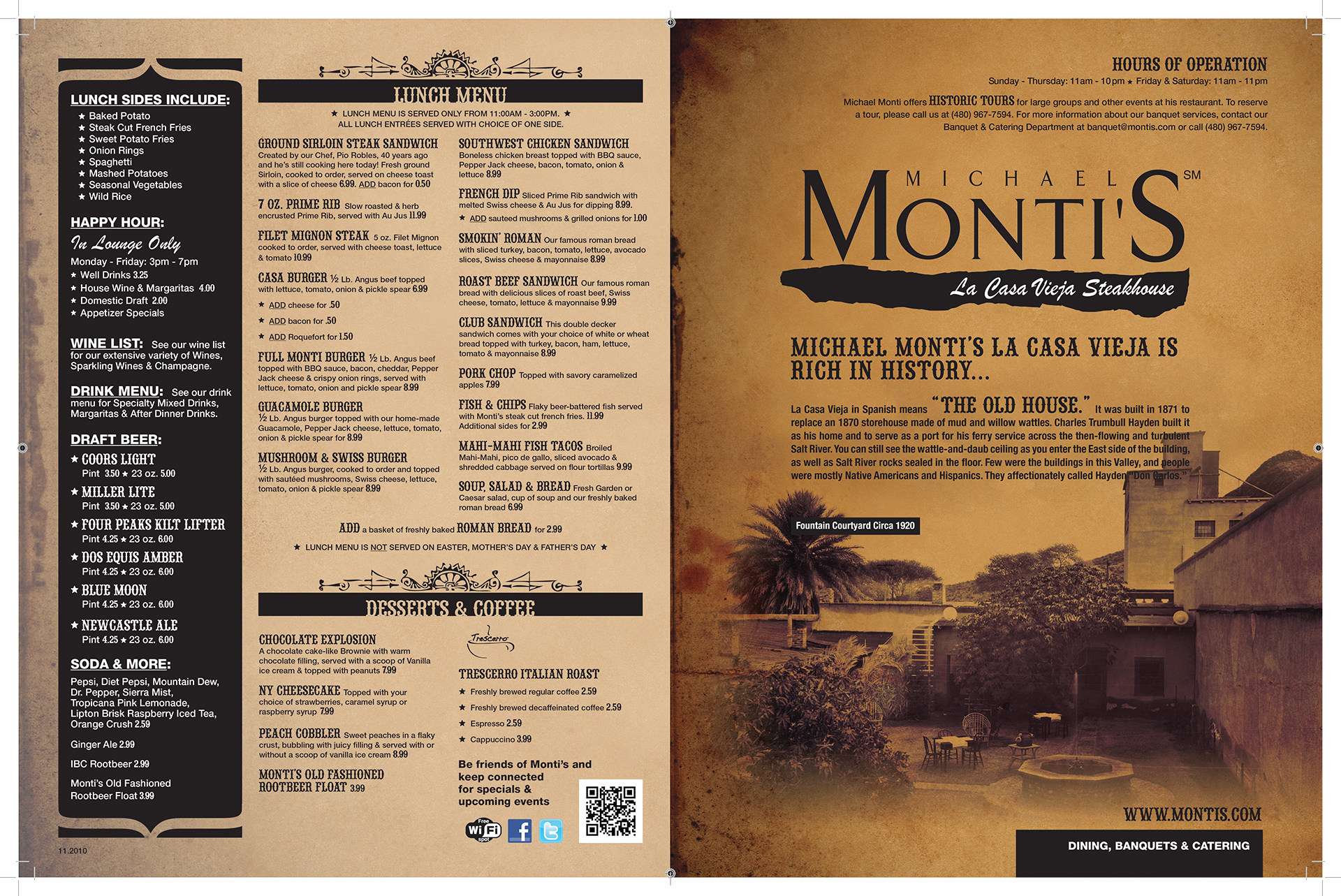 [ Wild West Theme Menu ] [ Content ]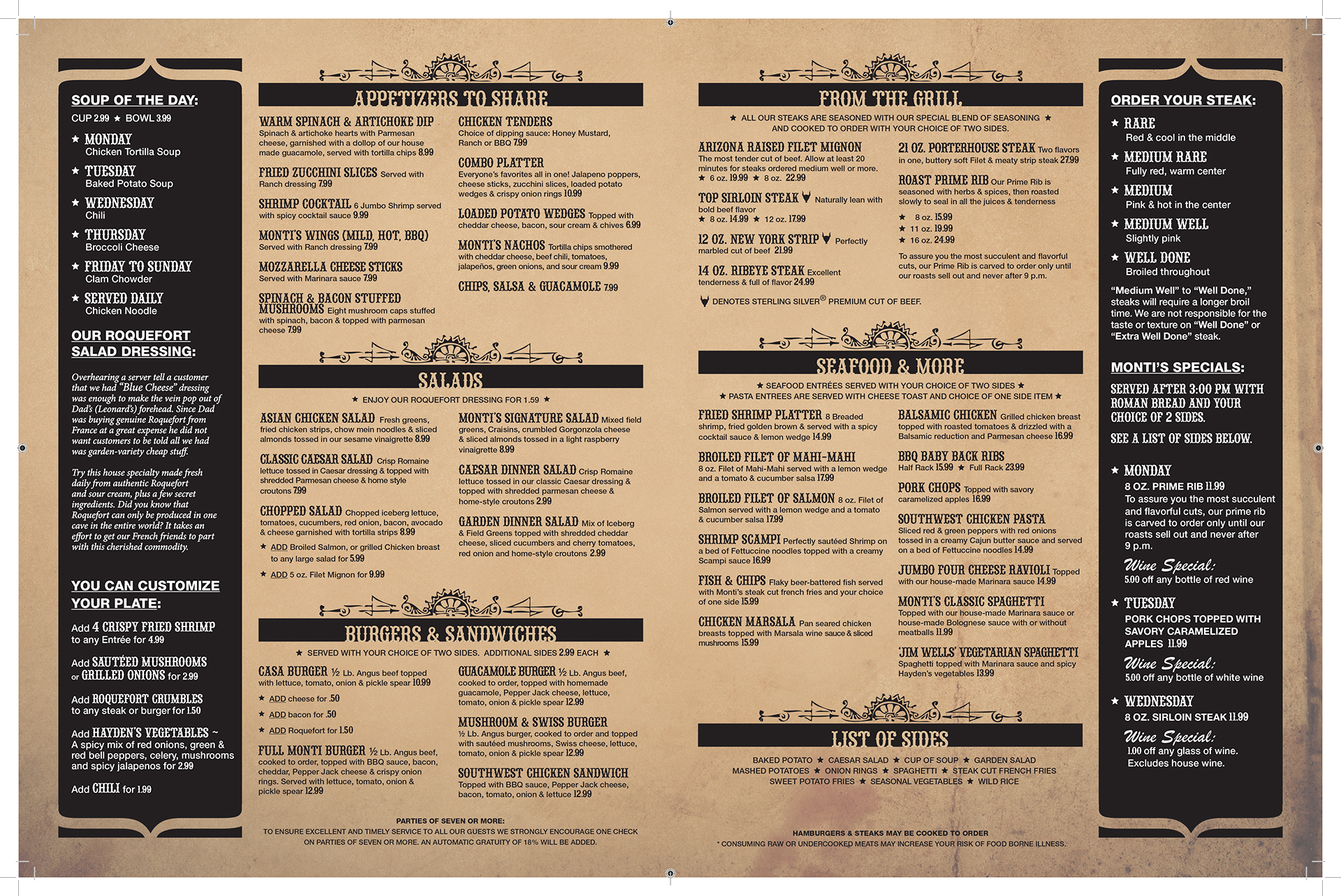 [ Updated Menu Design ] [ Streamlined, Two-Page Layout ]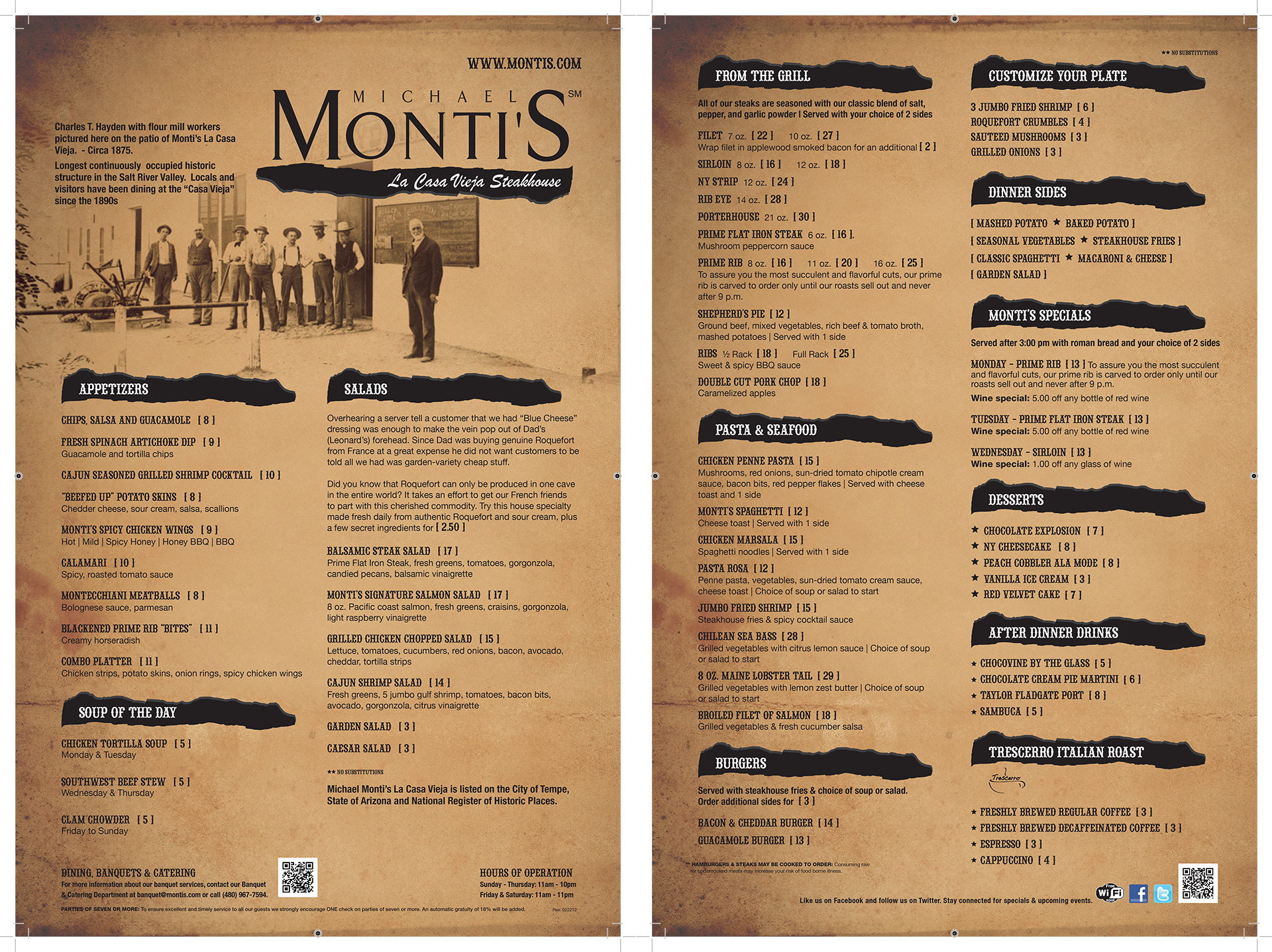 [ Wine Label ] [ Front & Back ]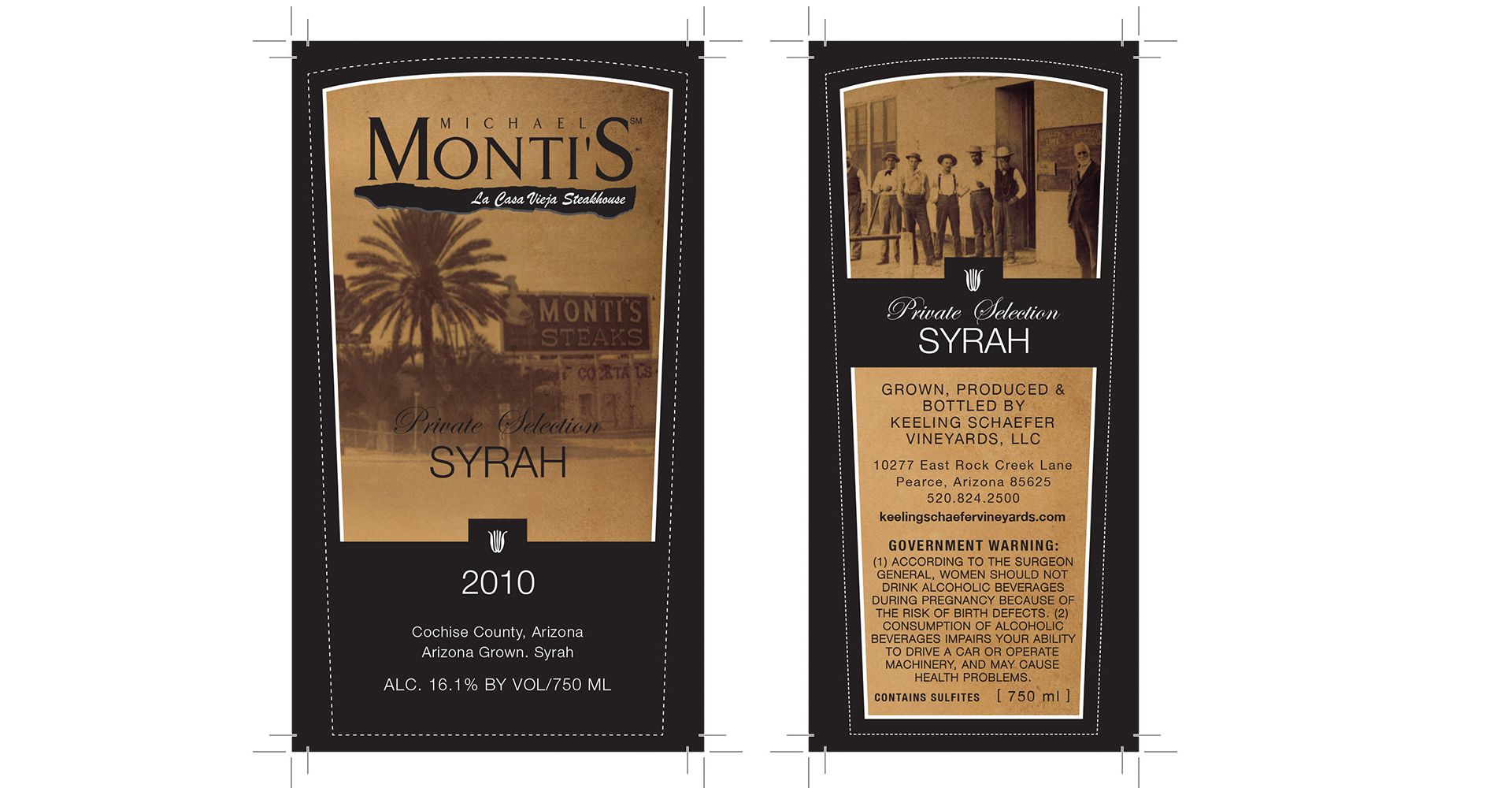 [ Owner's Personal Wine Label ] [ Front ]