Monti's La Casa Vieja
Between 2010 and 2013, [DUV]DESIGN worked with Tempe's iconic Monti's La Casa Vieja on a number of projects.
The first project was a new design for the dinner menu. The client wanted a Wild West theme since Monti's La Casa Vieja was the oldest restaurant in the city and housed in the historic Hayden House district.
In 2012 we were asked to modernize the previous menu design into a more streamlined, two-page layout. We also designed the wine label for a limited-edition House Wine the restaurant launched that year.
Finally we designed a wine label for the owner's personal wine selection, which he wanted to give to friends for Christmas.
Project Timeline: Ongoing for 4 years
[ Menu Cover ]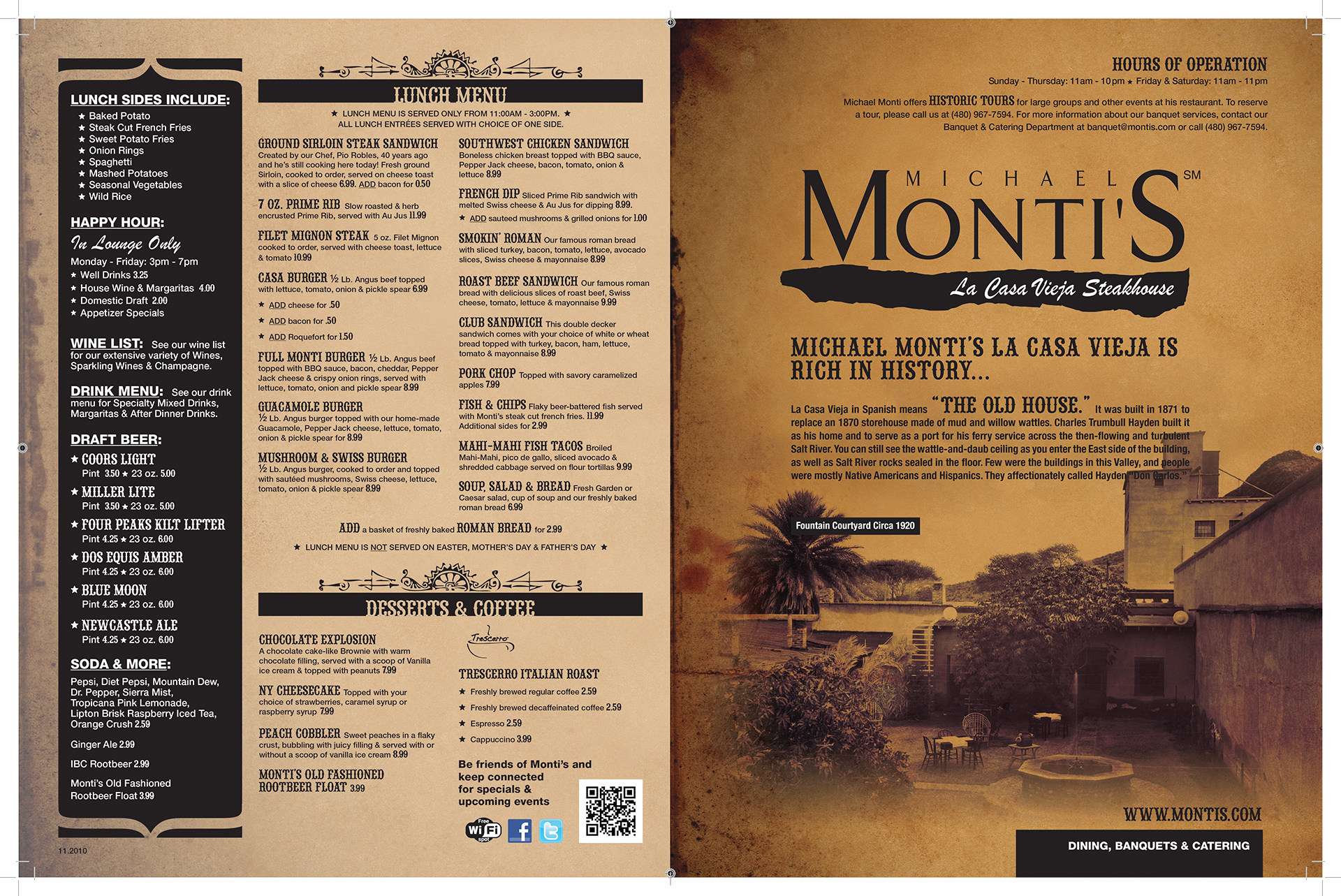 [ Content ]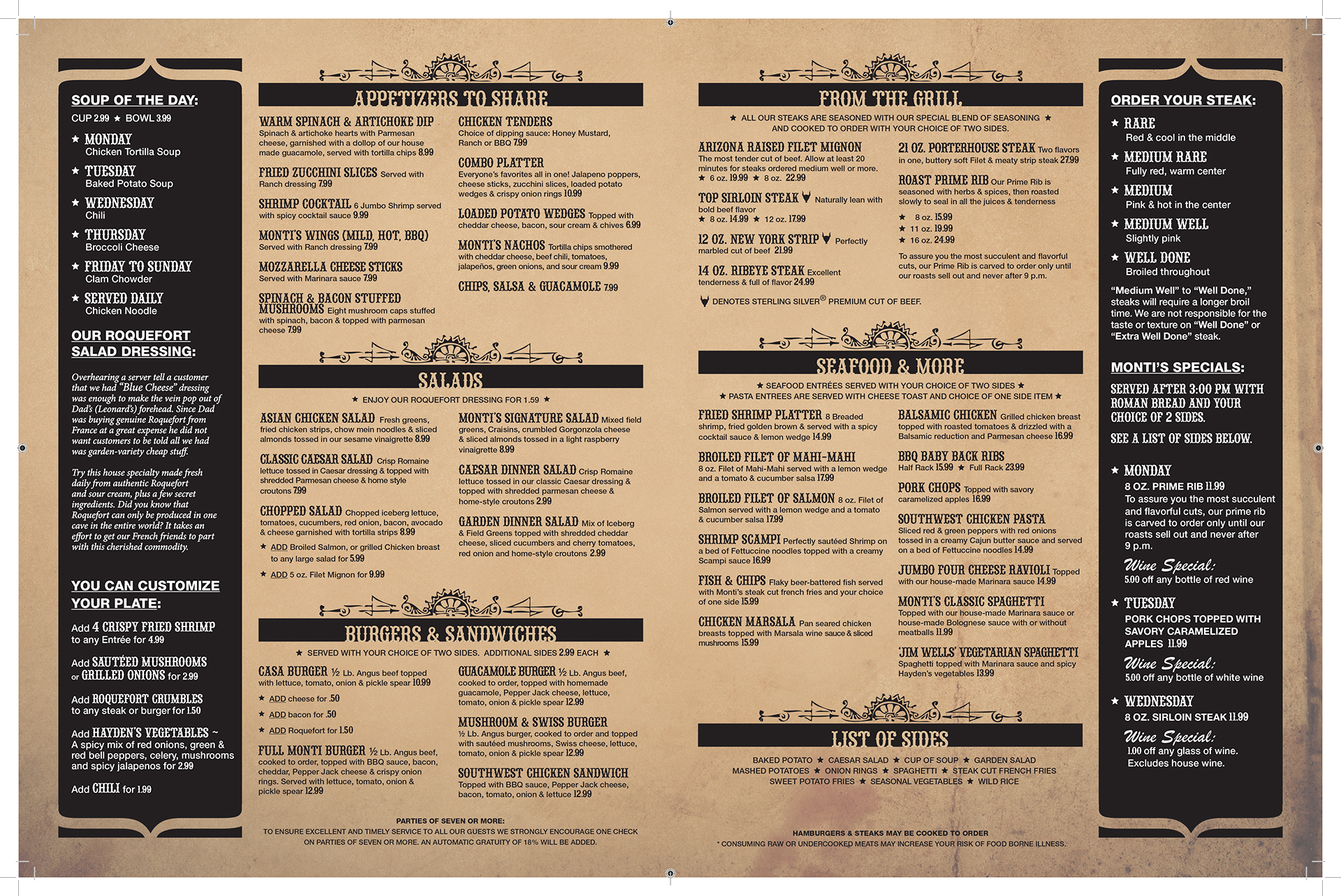 [ Streamlined, Two-Page Layout ]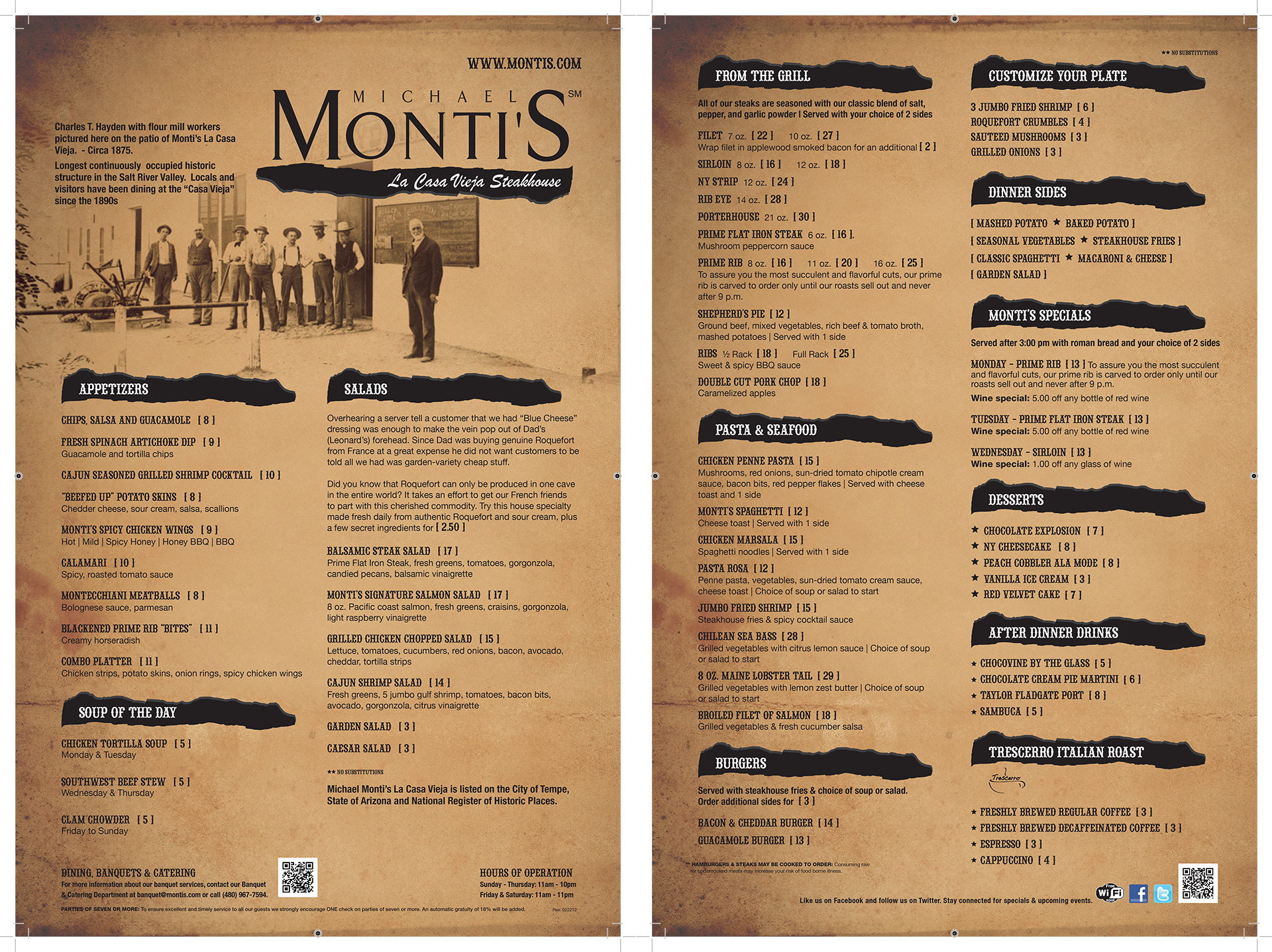 [ Wine Label ]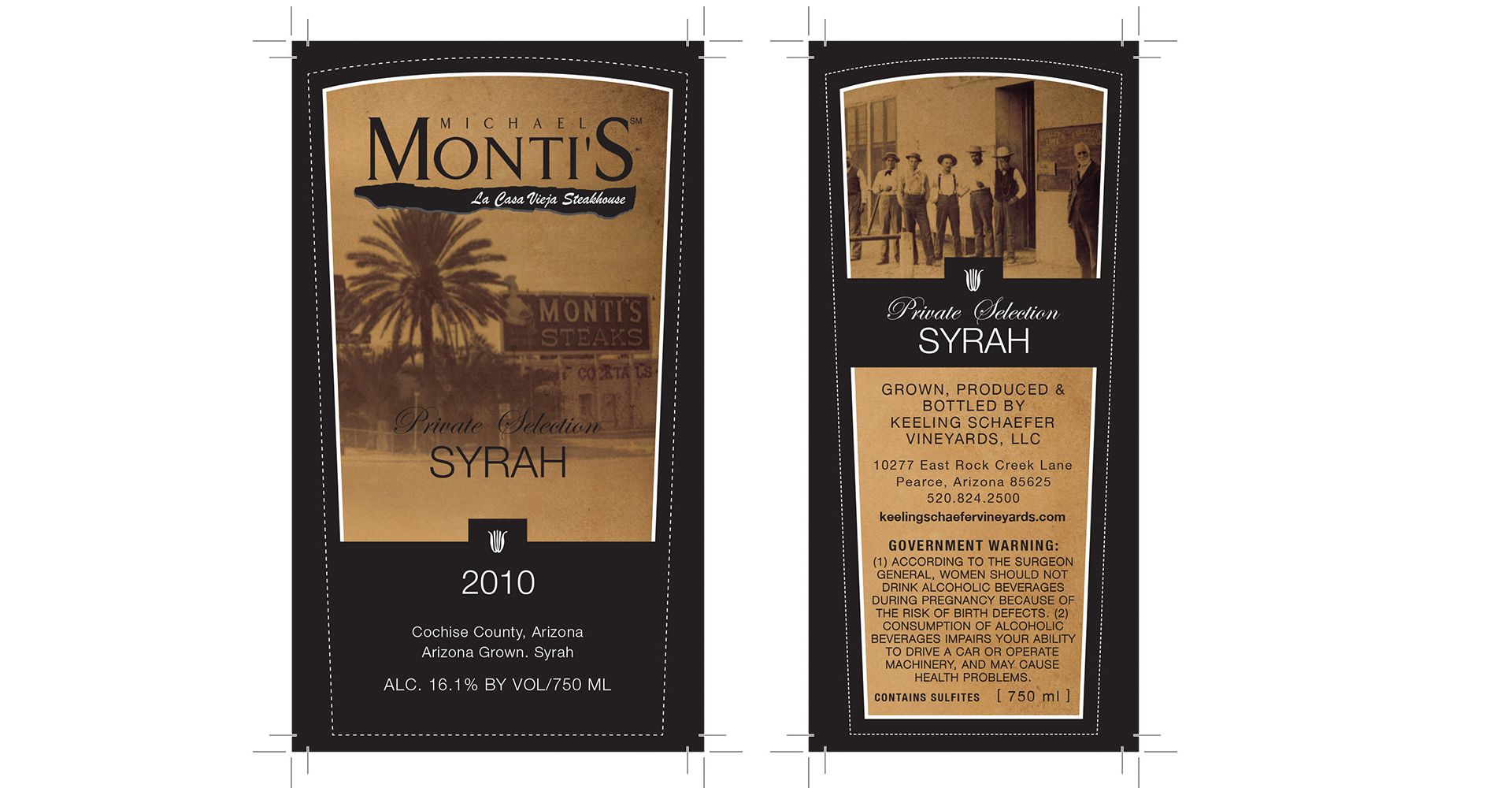 [ Owner's Personal Wine Label ]