Connor's Baby Shower
We create special designs for special people. Sometimes we do this not to get paid, but because we love to design and we love the people we are designing for.
Baby showers are particularly close to our hearts. This project was for an adoption close to us, and consisted of an invitation, envelope and thank-you card.
Project Timeline: 2 weeks
[ Invitation ] [ Print Layout ]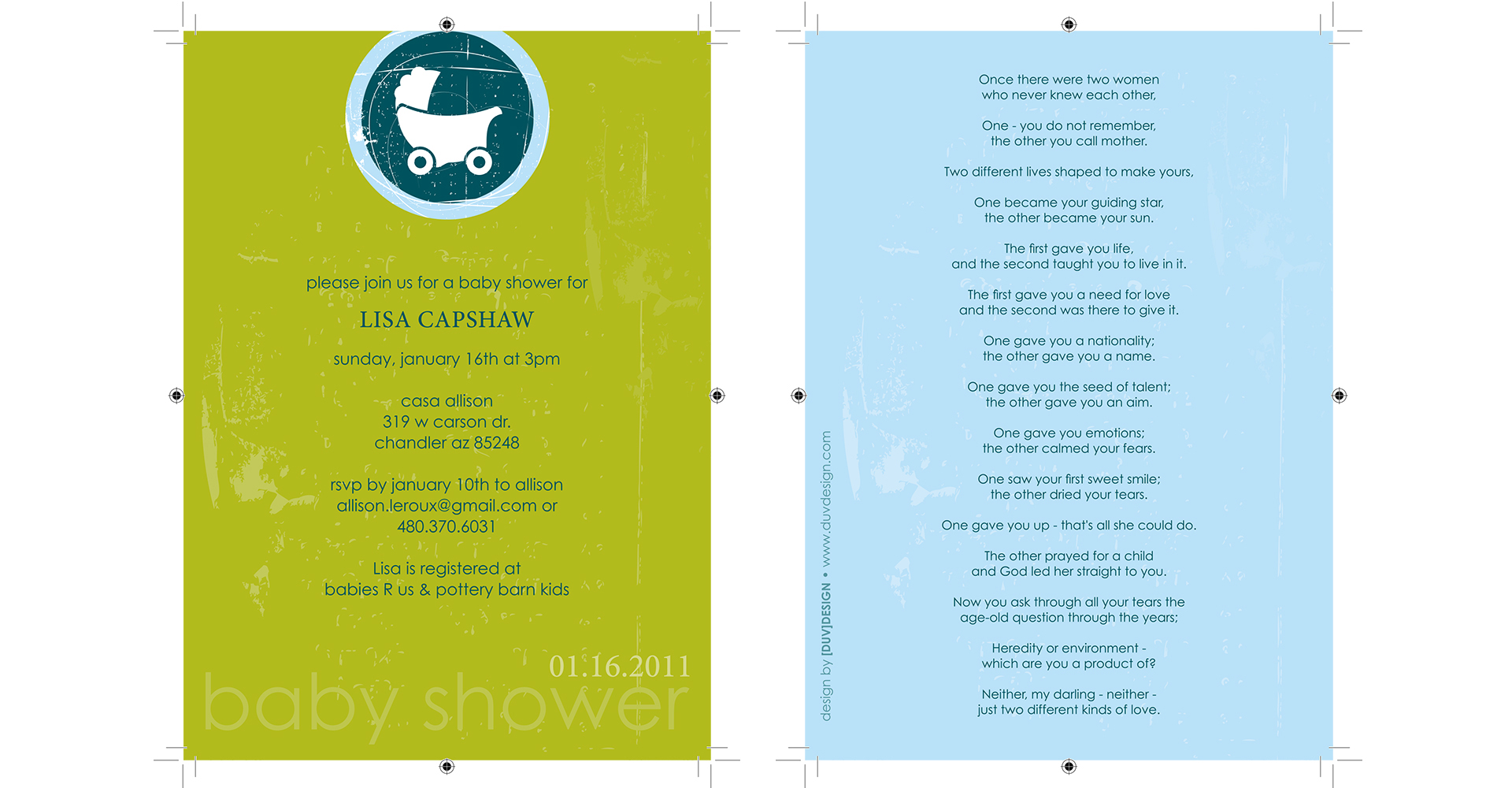 [ Thank You Postcard ] [ Print Layout ]

[ Envelope ] [ Print Layout ]